After seeing a few similar items on Splitcoast Stampers, I decided that I would alter a clipboard into a Halloween Countdown Calendar. I had loads of fun doing it and my kids are really enjoying using it to count down the days.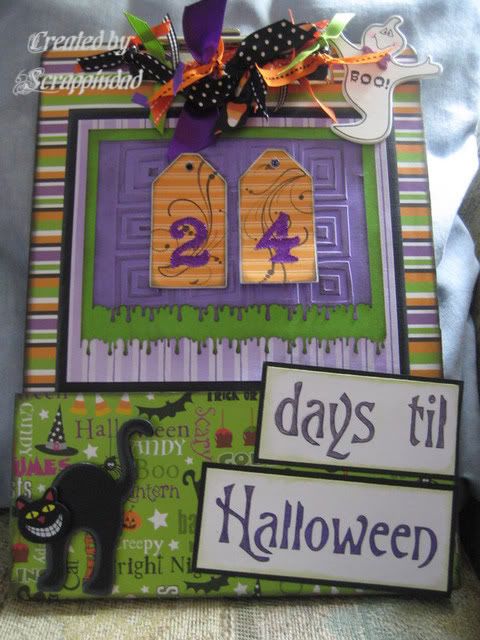 The ghost and the cat are wooden shapes I bought from Michael's. The "days til Halloween" is printed from my computer using "Burton's Nightmare" font. It was then colored in with 2 different shades of purple glitter pens.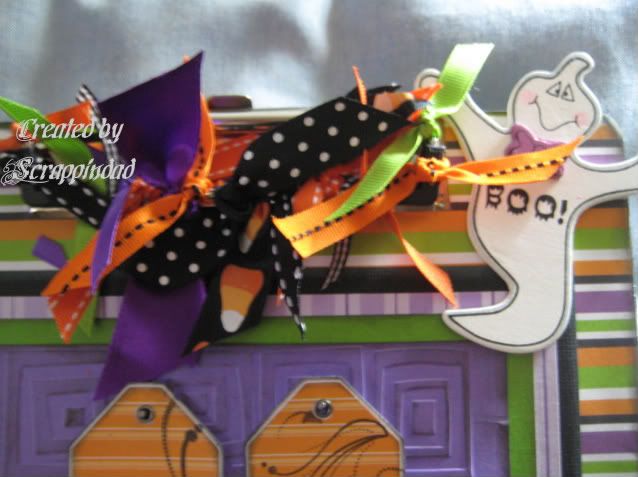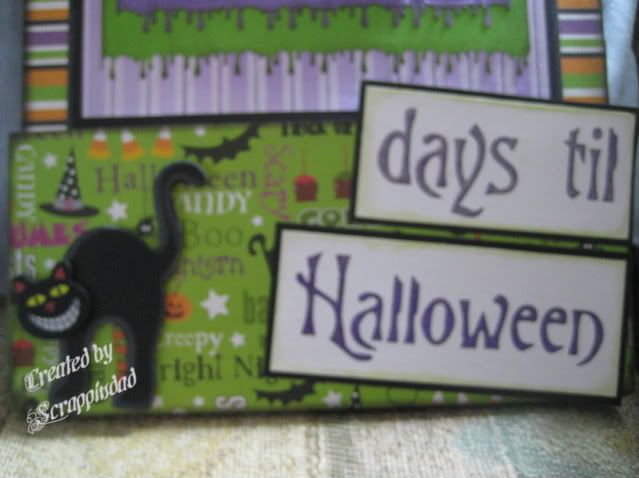 I used the infamous Martha Stewart "Drippy Goo" punch at the bottom of the purple and the green. The tags are cut from the Joys of the Season cartridge and then cut the base again on shadow feature. They are then stamped with a flourish. I colored in the number with the Martha Stewart glue pen and then applied glitter. The background for the number area is embossed with the "Traffic Jam" Cuttlebug folder.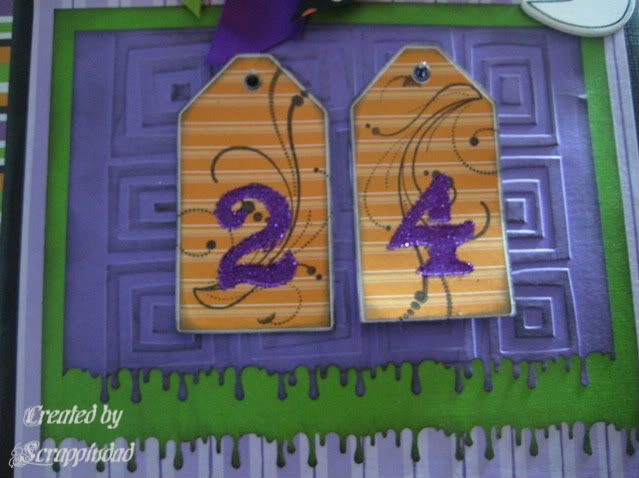 Instead of putting a pocket or something on the back, I created a pocket into the design of the calendar. I have all of the number tags in a ziploc bag in the pocket on the front.


The pattern paper mostly comes from the DCWV Fall stack. The purple and orange striped papers are something else.

I'm planning to make a Christmas version of this as well. It really was quick and easy to put together. I can't wait to make another one!

Thanks for looking!