This first card is a Halloween one I made just because I wanted to use the Studio G Halloween stamps I bought from Michael's this year. I bought several more than the ones I used here, but I had this idea in my head and these stamps fit it perfectly.

I also used one of the new Cuttlebug embossing borders on the top and bottom of the card.

Right now they are only card fronts, I haven't made them into cards yet. I made 4 of them and have no idea who I made them for. I just wanted to make them.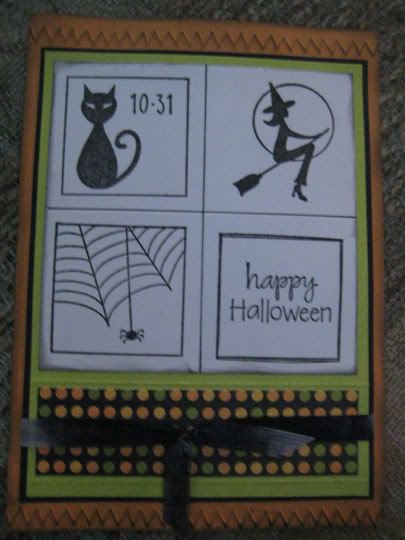 I also used my Scor-pal to score a line above and below the pattern paper. I love my Scor-pal!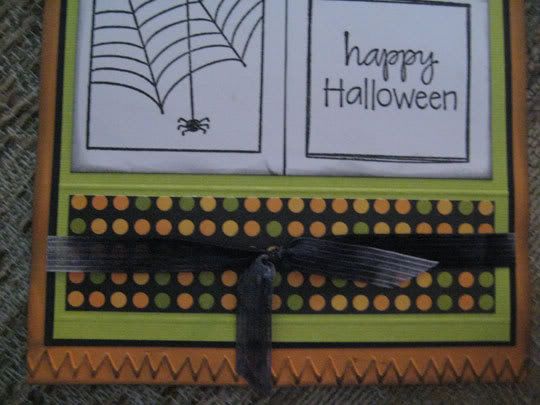 This next one is one I made for a friend at work whose wife just had a baby girl.

All of the cuts on it are from the Graphically Speaking cartridge. The paper is Chatterbox and The Paper Studio.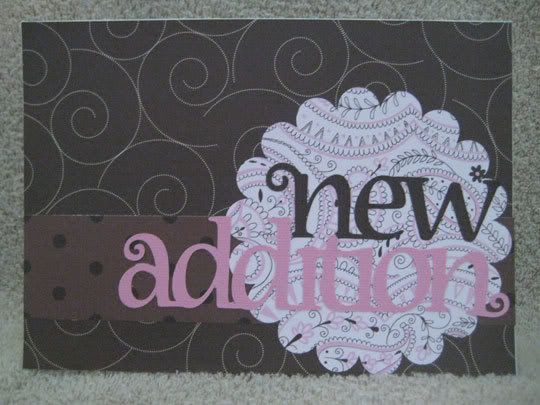 Thanks for looking. Let me know what you think.