For the family reunion that we went to last weekend I made some projects to contribute to a family auction. We were trying to earn enough money to cover the costs of the reunion plus buy a plaque for an ancestor in a museum. We did raise enough money.

I donated 4 projects but only 2 of them were recent creations. The other 2 were ones that had been sitting around for a while and I hadn't done anything with them.

The first one here is a stationery box that I learned how to make from the Cricut MB. It's made entirely from cardstock. I did it all with a "Thank You" theme. There are 8 standard cards with envelopes, 10 cards sized 3.5x3.5 and 8 tags. The pattern paper is Chatterbox, Cardstock is Bazzill, stamps are Inkadinkado, Fiskars, and Stampin Up, Scallop Circle is from Mini Monograms cartridge.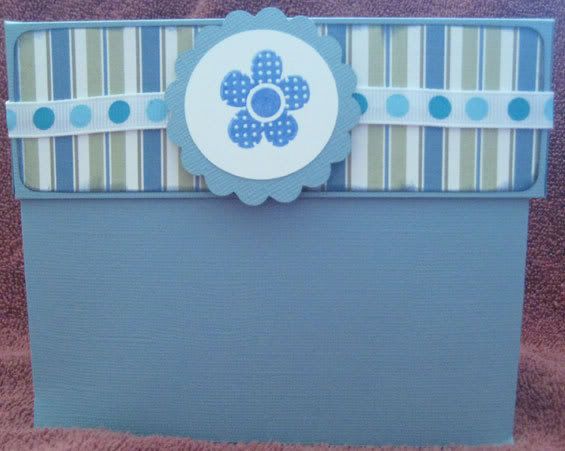 Outside of box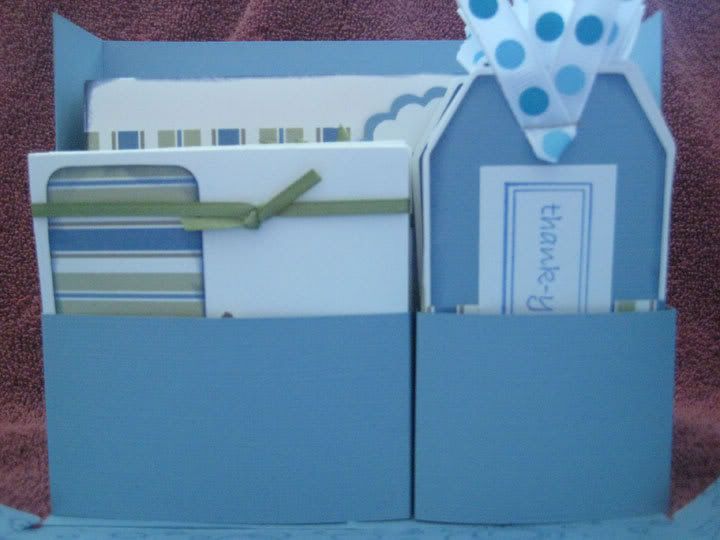 Inside view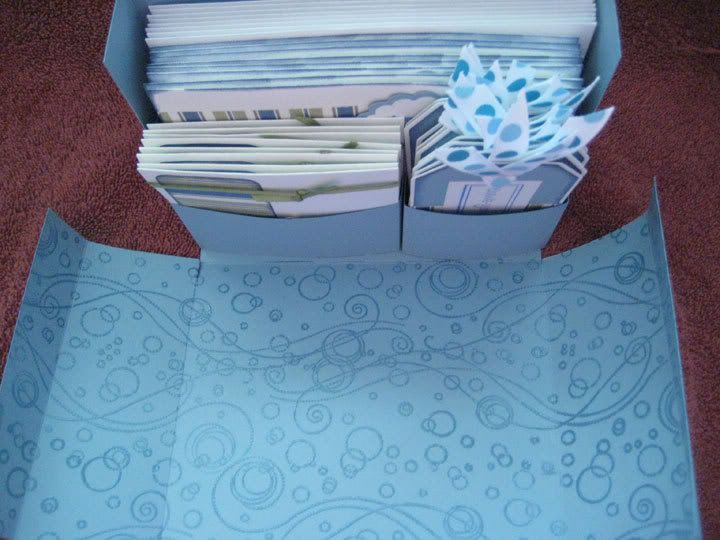 Top View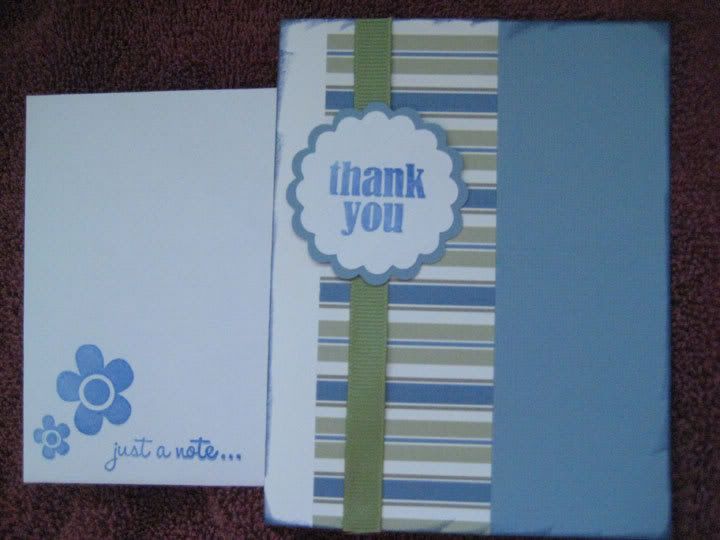 Card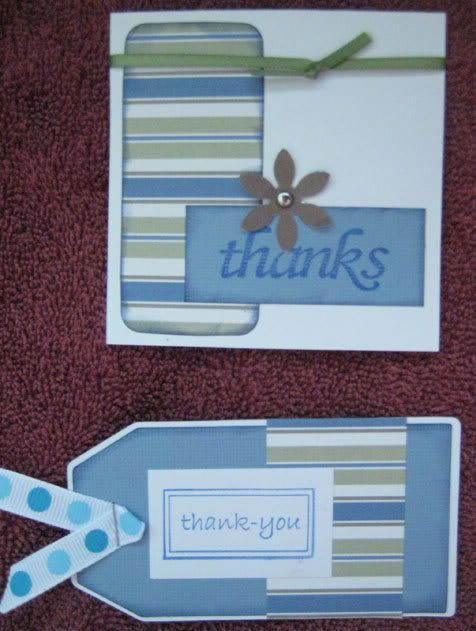 Small card and tag


This next project is some altered letters that spell "HOME" we added some letters to them to make the phrase "Love at Home." I really like how these turned out. The stamped images are not stamped in ink. They are stamped with a versamark pad and then chalked over the image for a more subtle and soft look. The stamps are Inkadinkado, the scallops are Fiskars Threading Water punch, and flowers are Fancy Pants. The rest is just various items.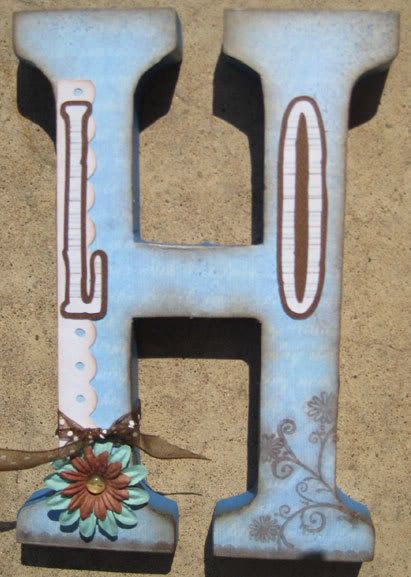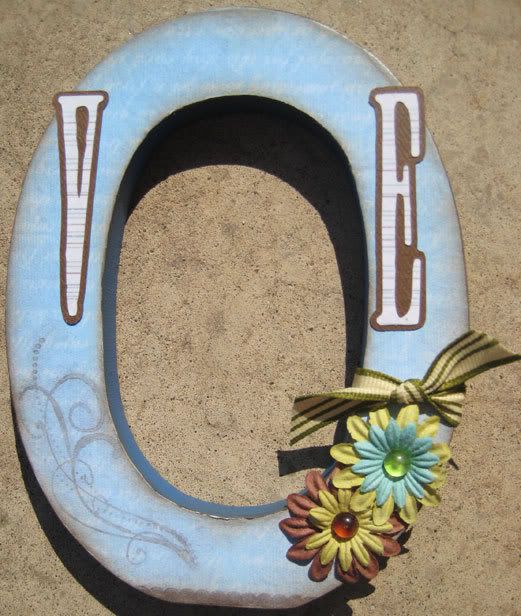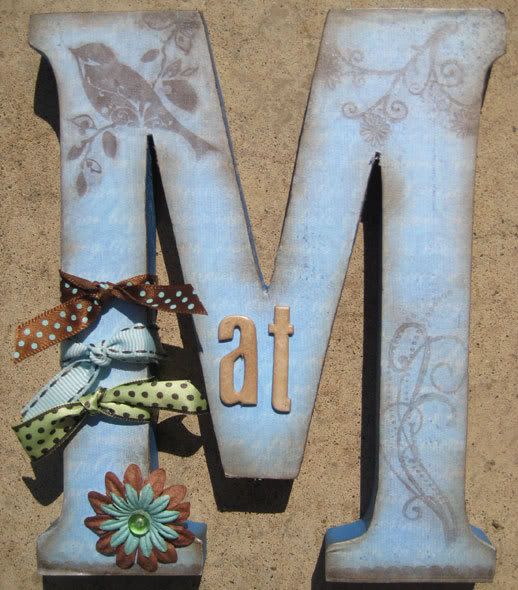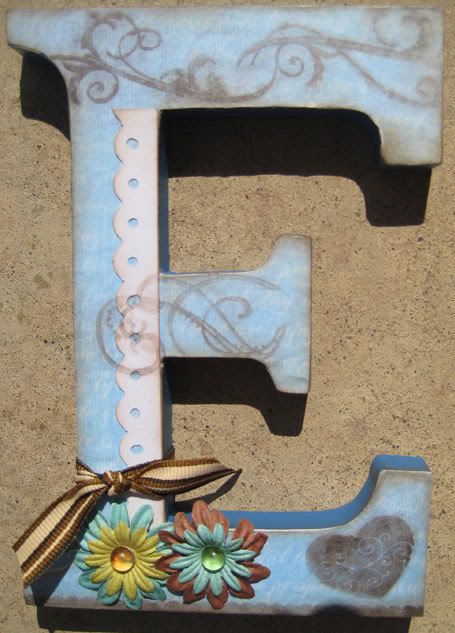 Thanks for looking. Be sure to tell me what you think. Thanks!